Congratulations, you've completed your course in dental assisting program, passed your boards, and you are now a certified dental assistant! You have all the knowledge you need, and now you want to put it into practice. So how do you get a dental assistant job? Getting your start in any career can be tough, so we've outlined some tips as well as some local resources that can help you get a dental assistant job in Las Vegas.
How to Get a Dental Assistant Job in Las Vegas: 6 Tips for New Grads
1. Make Dental School Connections
Your dental assisting program is the first place to start looking for jobs and connections. Though you don't yet have the credentials you need to start work, you will soon. During your dental assisting program, you're also working closely with teachers and other professionals with a wide network of connections who can help you find dental assistant jobs in Las Vegas, or another area. Be on the lookout for career-related opportunities while you are in school, including volunteer opportunities, even if you are not directly performing dental assistant duties.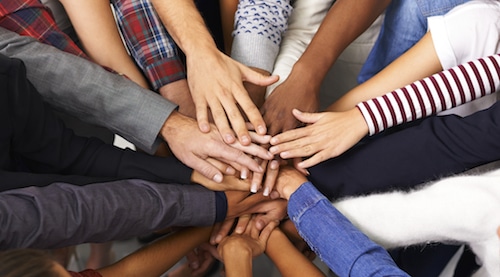 Consider the following ways to get involved and look for opportunities while you're enrolled:

Talk to instructors. Ask questions and introduce yourself. If they have time, ask how they got to where they are, and for any advice they might have.
Attend events. Even if you don't yet have your dental assisting certification yet, it's not too soon to introduce yourself to other dental professionals who might attend job fairs or other events your program offers. You might start with a list of career fairs and see if you can find dental assistant jobs in Las Vegas at these events.
Join business organizations. Introduce yourself to local or online groups of professionals, and ask for any tips or advice. Consider joining the American Dental Assistants Association, or try connecting with people who are a part.
Job shadow. You may have already done this before enrolling, but if you haven't, ask local offices if you can job shadow them.
2. Expand Your Personal and Professional Network
By now it may sound cliche, but getting your name out, meeting people and extending your network increases the chances that someone will recommend you or put in a good word for you. This is generally a good practice for starting any career. Remember that dentists are also business owners, and welcoming an employee they don't know is a risk. If a common acquaintance can vouch for your good attitude and willingness to learn, you will stand out from the crowd.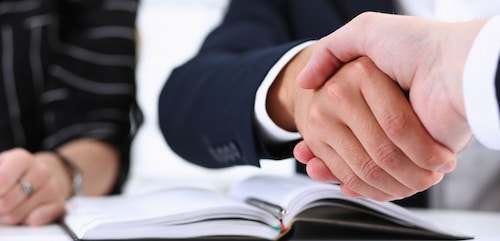 Here are some ways you might expand your network and get noticed.

Tell everyone! You should be proud that you are building a career for yourself. Don't be afraid to show it! Tell friends, family and acquaintances what you are doing, and ask if they know anyone who will need an enthusiastic dental assistant to help them.
Talk to your dentist. Your dentist might not be looking for a dental assistant right now, but odds are they know other dentists who might be. Talk to all the dental assistants and office staff as well, and ask them about their experience and advice they may have.
Join groups. Look for local industry-related groups, and build connections with professionals who want to see you succeed. Consider connecting with professional organizations like the Nevada Women's Business Center, the Nevada Hispanic Business Group or similar local groups where possible.
3. Watch Job Boards and Personalize
Take advantage of all the outlets you can to apply for jobs, including Indeed, LinkedIn, Google Jobs and more. Outline your job search with each platform and use alerts where possible so you can see the latest jobs available. In your resume and cover letter, emphasize the hands-on experience you have, and use any letters of recommendation you have, even if the job doesn't ask for one.

Do a bit of research on the dental office before applying and personalize your cover letter if you can. If, for example, the office works with children, you might emphasize your patience and friendly demeanor. If the office performs surgery or other dental specialties, mention application experience you have with this.

When looking for dental assistant jobs in Nevada, consider the Nevada Dental Association classifieds.

4. Apply In-Person or By Mail
Many offices will post job openings online to cast a wide net, but not all. Think of all the areas you could possibly commute to, and bring your resume in, or apply by mail. If you apply in person, remember to dress professionally, introduce yourself, and use an unfolded manilla envelope or folder for all of your documents. These considerations may seem small, but they contribute to your first impression, and they show that you are a neat, organized person.
5. Volunteer
Volunteer work is a good way to meet other professionals, even if you don't yet have your dental assistant certification. Look for volunteer opportunities offered through your dental school program, or opportunities with low-cost dental clinics, non-profits, churches, or other community groups. Volunteer to help with clerical tasks, scheduling, or taking phone calls if you can't yet perform dental assistant duties. Get to know the other volunteers and ask them where they work, what experience they have, and if they know of opportunities available. Consider volunteer opportunities with Future Smiles or the Las Vegas office of Dental Care International where possible.

6. Use Temp Agencies
Sometimes dental offices need extra help, but they aren't yet ready to hire a full-time dental assistant. Many look to temp agencies to fill these roles. Though this probably won't win you a full-time job, it's a good way to build experience and make additional connections while still using your skills and earning money.
One of the most important things to remember when trying to find dental assistant jobs in Las Vegas, or anywhere in the nation, is to stay positive. Keep in mind that your career is just starting, and it may take some time to find the right fit. It can be discouraging to get rejected, but stay confident. You already have the skills and the knowledge you need to succeed and, if you believe it, employers will too.

If you are looking for a dental assistant job in Las Vegas, Henderson, or Laughlin in Nevada, or Lake Havasu City in Arizona, Boston Dental Group may have a job opening for you. View our current openings now, or bookmark the page to come back later. We wish you all the best in getting a start in your dental career in Las Vegas.