Las Vegas Dental Payment Assistance Options
We make every effort to keep top dentist care affordable while maintaining the highest level of quality. Please note that insurance is designed to defray just some of the costs of care, and co-payments are expected at the time of service. We strive to coordinate with various insurances, when possible, to help our patients maximize any insurance benefits they have.
Apply online with Sunbit:
90% of patients are approved for financing
No hard credit check required to apply
Loan amounts up to $6,000 and terms of up to 24 Months
Flexible Monthly Payments
Get the dental care you need today with our affordable dental payment assistance, powered by Sunbit.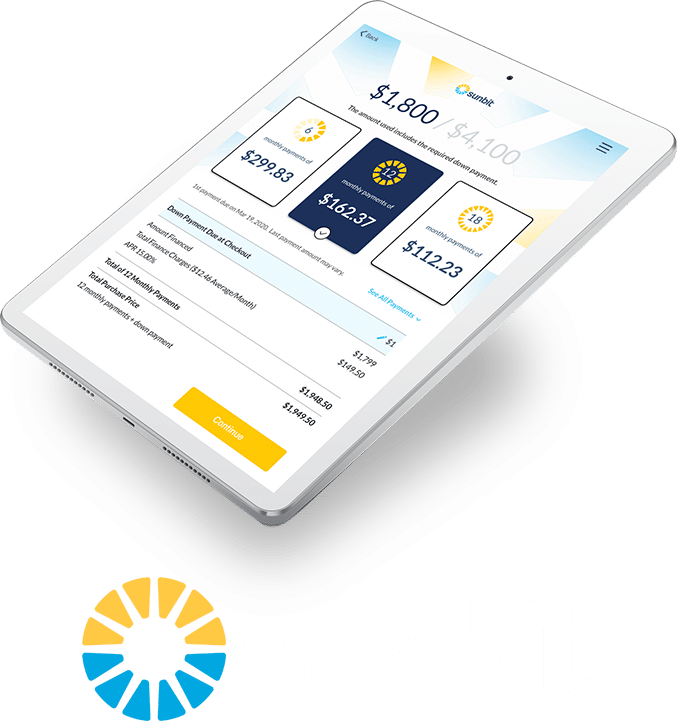 To assist you with your financial responsibility for treatment, we also offer our patients 0% financing options and extended financing payment plans through CareCredit. The application process is fast and confidential. Please click on the links below to start the application process by selecting the office where you wish to be seen. Then simply fill out the application. You can obtain an approval prior to your dentist visit, or we will be happy to assist you through the application process while you are in the office. We make seeing a dentist in Las Vegas as easy as possible, give us a call at 702.388.888 for more information.
Dental Payment Assistance plans offer:
0% Interest (for qualified applicants)
No annual fee
Extended payment plans
The application process is fast and confidential