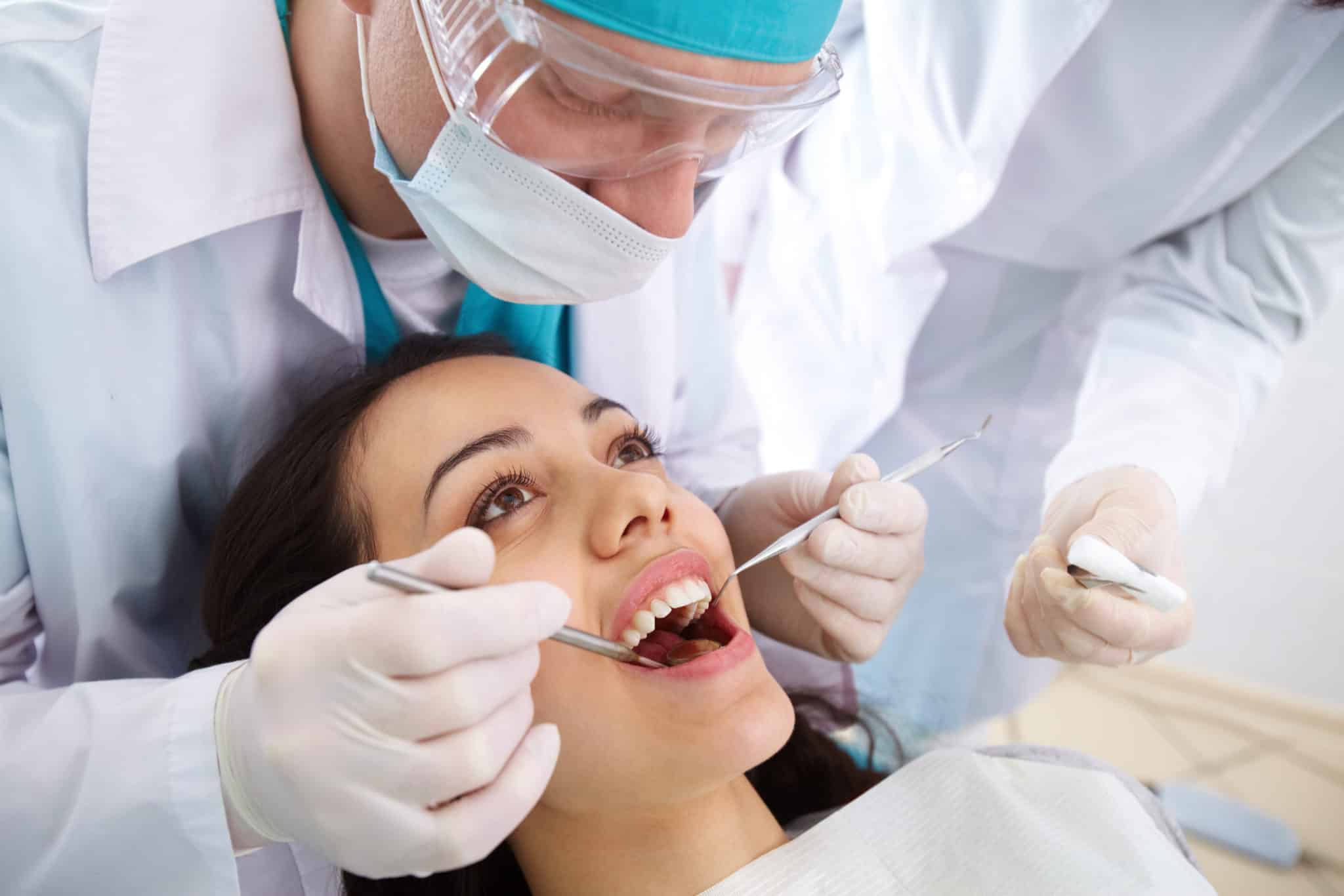 An emergency or after-hours dentist is a dentist working in a practice or a clinic that provides treatments and services outside of regular business hours. When you can't get an appointment with your regular dentist, or your dentist's office is closed, you can get the services you need from an after-hours clinic.
Cavities and Fillings
An after-hours dentist can help you with a number of issues relating to cavities and fillings. When you have a cavity, the dentist will remove the damaged portion of the tooth and fill the remaining hole with a resin material that is the same color as your natural tooth. If you bite down the wrong way or on something hard, you risk breaking or losing that cavity. In addition to replacing missing or damaged fillings, the dentist can also fill a cavity that causes you severe pain. Depending on that pain, you may not want to wait a few days or more to see your regular dentist.
Bridges, Crowns and More
Emergency dentists can also help you with crowns, bridges and other oral appliances. A bridge, also known as a partial, features several fake teeth that attach to implants or teeth inside your mouth. That bridge may collapse or otherwise break, which requires immediate assistance. You may also visit one of these clinics to get help with a loose crown or a crown that came off. Dentists working in emergency clinics can also help patients dealing with minor or major toothaches, those having problems with their braces and other issues.
Convenient Hours
Emergency clinics offer convenient hours for patients. You might make an appointment in the middle of the weekend or get help after a long day at work. Some even offer early morning appointments for those who work during the day. Seeing an after-hours dentist lets you get help with bridges, toothaches, crowns, cavities and other dental problems.