BDG was founded in 2002 and today is one of the largest full-service dentist groups in southern Nevada.
BDG was founded by Dr. David Ting. After graduating from Tufts University School of Dental Medicine in Boston in 1999, Dr. Ting moved to Las Vegas to start his office. He named his practice after the beloved city of Boston, and only two years later would establish two more offices and the Boston Dental Group. Now BDG includes over 250 team members, over 20 offices across Nevada, Arizona, thousands of patients, and enthusiastic dental students at every level.
"We are in the business of helping and growing people."
David Ting, DMD, CEO and Founder of Boston Dental Group
BDG Mission Statement
Our mission is to create a better life for all by:
B


Being exceptional lifetime dental care providers.

D


Developing leaders through career opportunities and personal growth.

G


Giving back to our community.
BDG operates today with the same values that it started with: helping, respecting, and caring for people. The BDG team is the keystone of that mission; by building their own skills, training others, and by providing attentive care, each team member supports themselves, their families, and their community. Students will learn practical skills by working alongside our dental professionals. At BDG, students gain the education, experience and connections they need to build strong careers.
Why Choose BDG for your Career?
BDG is built on the desire to help people improve their lives, not only by staying healthy through quality dentistry, but also by building strong careers. Patients and team members come first, and profitability follows. This belief has helped us attract and train some of the area's best dental professionals, and build over 20. Each location and each professional who begins or advances their career with BDG offers exceptional service, with a commitment to "creating a better life for all."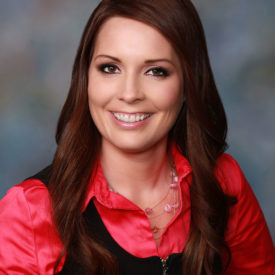 "We believe in personal and professional growth"
Bridgit Fly, Director of Education BDG
Join Our Team
BDG began with a commitment to quality, hard work, and integrity. Today, we pass those practices on to those beginning dental professions.
We know that exceptional professionals possess technical knowledge and experience, as well as strong ethics. Each student therefore works with and learns from leaders as well as experts in dentistry, so they can gain well-rounded skills that will serve them throughout their lives.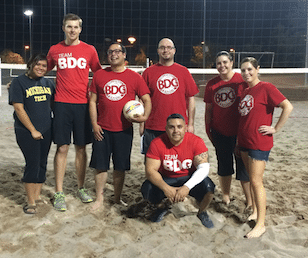 We invite adults of all backgrounds and levels of experience to join us in working hard to help others. If our mission, values, and goals align with your personal values and career goals, we invite you to come see what our school and dental organization are like.