Address & Directions
2870 Bicentennial Pkwy #120
Henderson, NV 89044
*Individually owned and operated
Contact Information
P: (702) 522-2277
Office Hours:
Monday: 10:00 am – 6:00 pm
Tuesday-Friday: 9:00 am – 5:00 pm
Saturday by appointment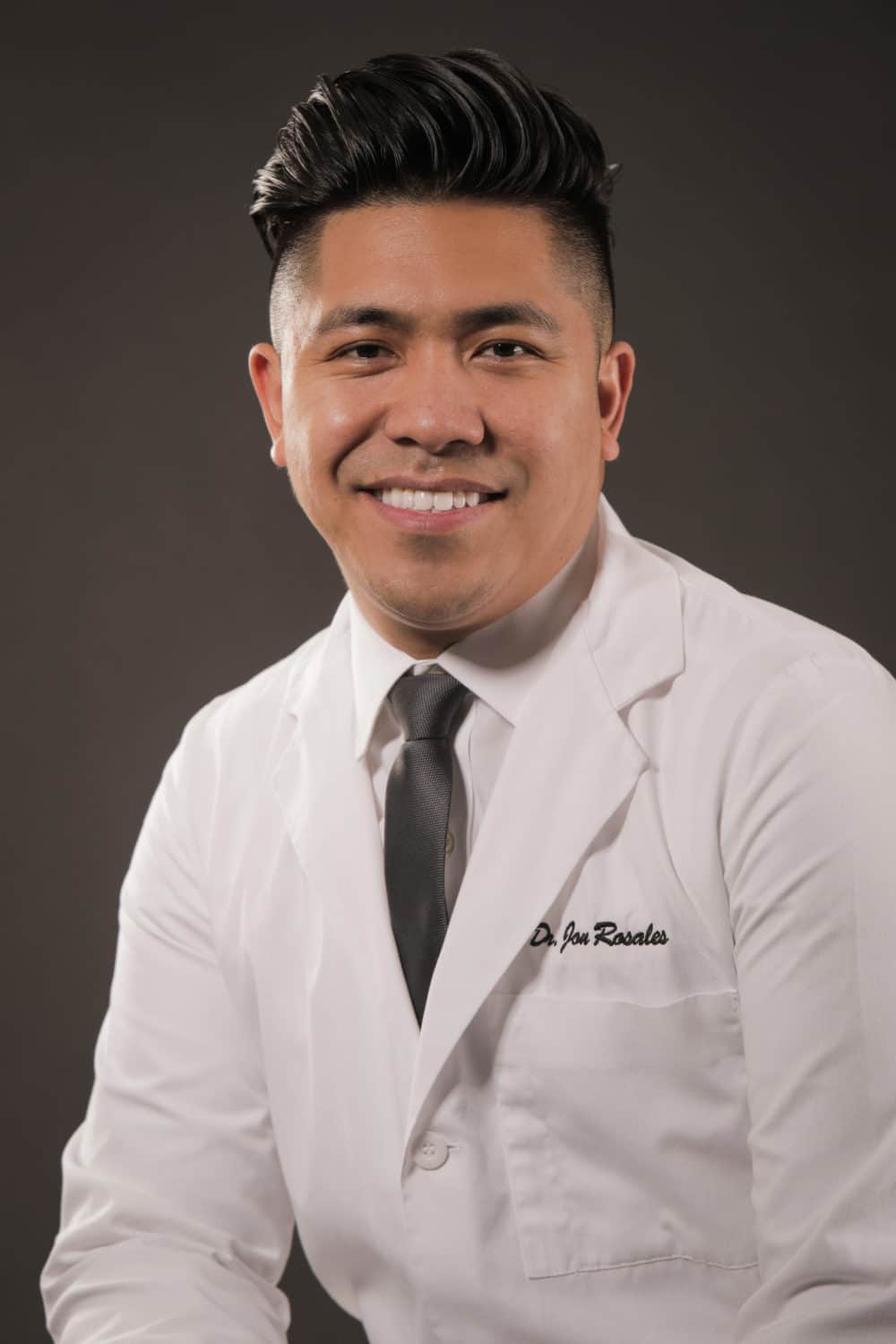 Meet The Dentist
Dr. Jon-Christopher Rosales
A Nevada native, Dr. Rosales was born and raised in Las Vegas. He attended the University of Nevada, Las Vegas where he received both his undergraduate degree in biology and his degree of Doctor of Dental Medicine.
Dr. Rosales's passions include cosmetic dentistry and oral surgery but is very skilled in all aspects of dentistry. He remains up-to-date in the latest technologies and advancements in the field and utilizes laser treatment in his office, as well as Invisalign, an alternative to conventional braces.
Certification/Professional Memberships
University of Nevada, Las Vegas School of Dental Medicine – Doctor of Dental Medicine
American Dental Association
Nevada Dental Association
Southern Nevada Dental Association