Address & Contact
2870 Bicentennial Pkwy #120
Henderson, NV 89044
*Individually owned and operated
Office Hours:
| | |
| --- | --- |
| Monday: |   |
| Tuesday: |   |
| Wednesday: |   |
| Thursday: |   |
| Friday: |   |
| Saturday: |   |
| Sunday: |   |
Flexible Monthly Payments
Get the dental care you need today with our affordable dental financing, powered by Sunbit.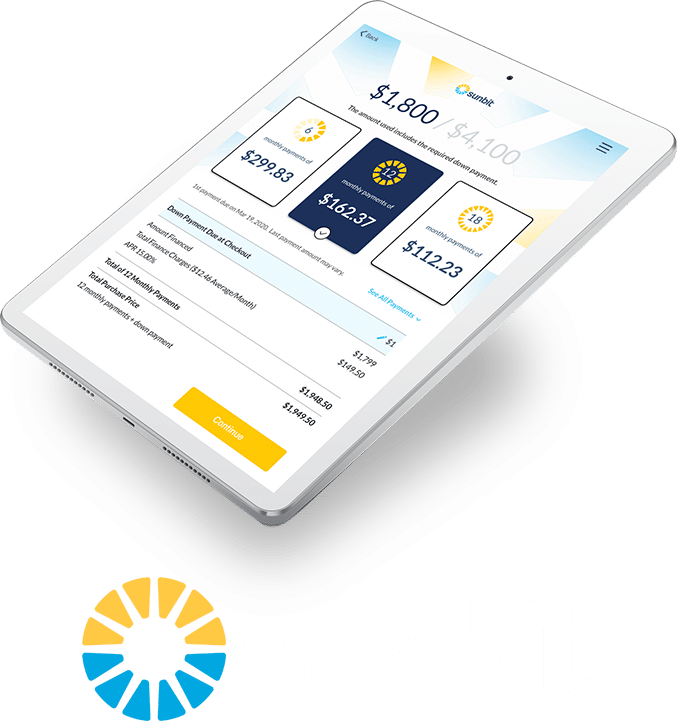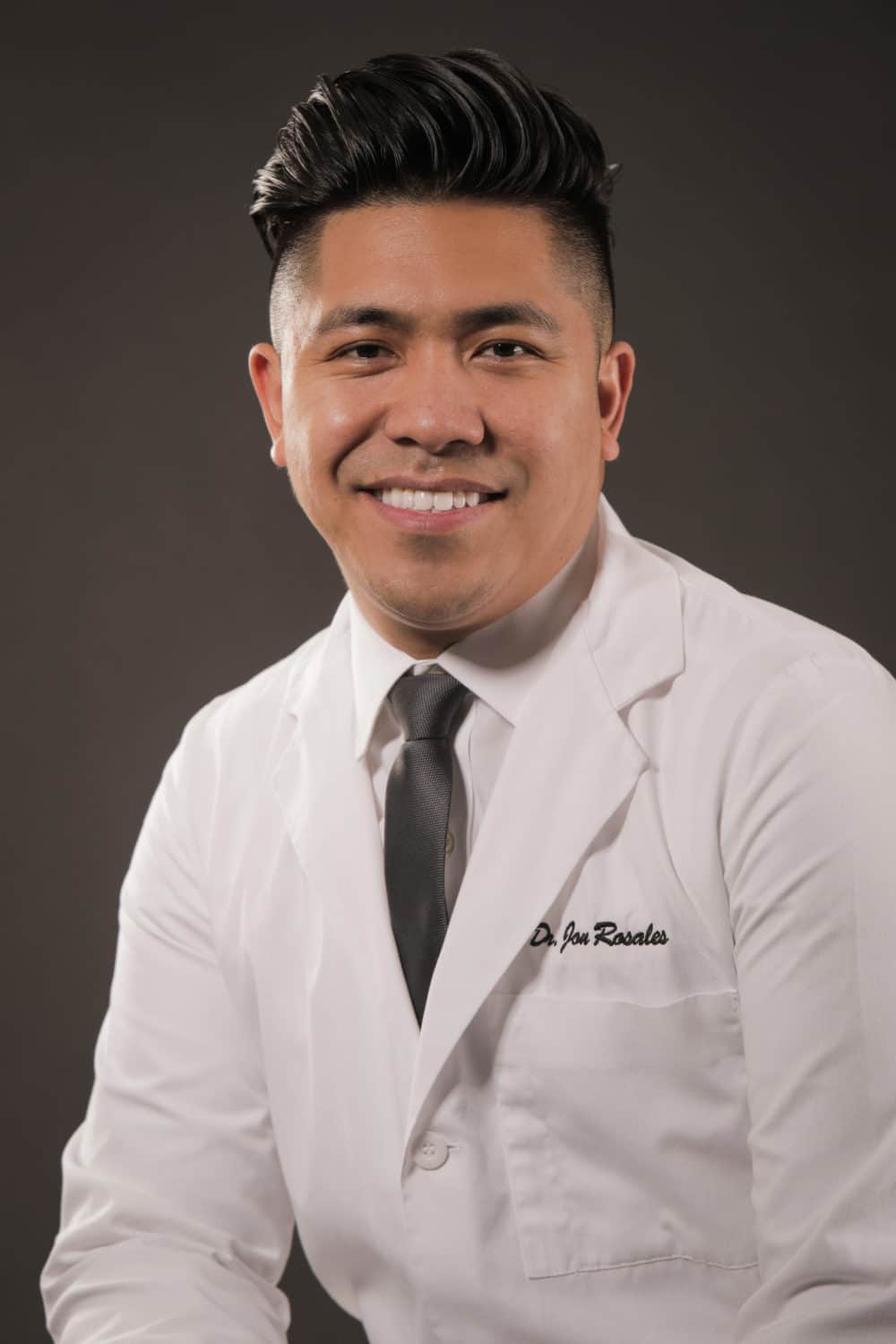 Meet The Dentist
Dr. Jon-Christopher Rosales
A Nevada native, Dr. Rosales was born and raised in Las Vegas. He attended the University of Nevada, Las Vegas where he received both his undergraduate degree in biology and his degree of Doctor of Dental Medicine. Dr. Rosales's passions include cosmetic dentistry and oral surgery but is very skilled in all aspects of dentistry.
Dr. Rosales remains up-to-date in the latest technologies and advancements in the field and utilizes laser treatment in his office, as well as Invisalign, an alternative to conventional braces.
Certification/Professional Memberships
University of Nevada, Las Vegas School of Dental Medicine – Doctor of Dental Medicine
American Dental Association
Nevada Dental Association
Southern Nevada Dental Association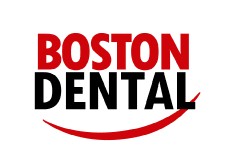 Meet The Orthodontist
Michelle Hsiao, DDS
Coming Soon!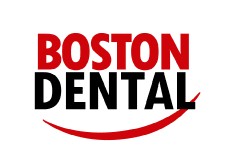 Meet The Hygienist
Acoma Tucson, RDH
Coming Soon!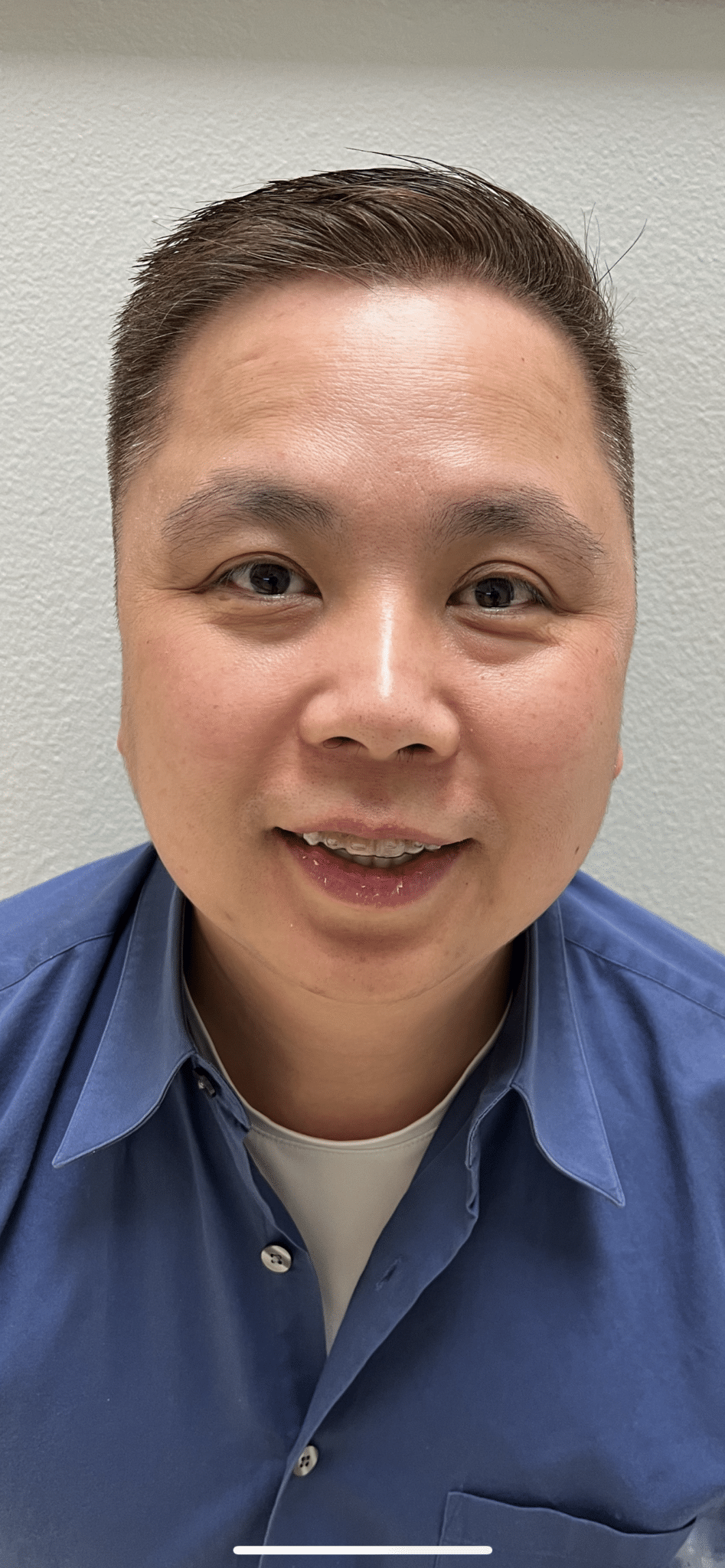 Meet The Hygienist
Toan Ngo, RDH
A California Exodus who arrived at the Fabulous Las Vegas in 2018. Toan graduated at Trident Technical College in 2003 and had been practicing dental hygiene since then. His goal is to provide high quality dental care to patients from all cultural backgrounds. He is a team player who thrives at treating patients dental hygiene needs by offerring same treatment in sync with the doctor's treatment plan.
Toan enjoys the luxuries of  life such as  hiking, bicycle riding, and camping at national parks or other recreational activities.
Serving all your dental needs:
Schedule an Appointment with Boston Dental
Request a time and date below and we'll follow up as soon as possible to schedule your appointment.
What Our Patients Have to Say
Very attentive during my root canal and making sure i was comfortable didnt feel anything i shouldn't have been. Assistant was also very helpful and caring. Reccomended definitely!
Wow. Dr Rosales is ABSOLUTE the BEST! Thank you for being kind and patient with an anxiety ridden person like myself. Had an extraction done and it took literally 3 minutes and NO pain!! Thank you Dr Rosales!!
Meghan Joachin
21:34 20 Apr 20
I have been coming to this office for a few years now. Always Dr. Rosales, but many other staff changes and everyone is so nice and accommodating. The hygienists are always so communicative and careful too, which counts for a lot.
Amy Weaver
23:36 06 Jan 20
First time here .. they are great . Will be coming here from now on. Right away I noticed the new equipment/xray machine compared to past dentist. Very attentive to my dental needs .. so glad my hubby found them !
Melissa Freed
23:46 02 Jan 20
The dentist is the best dentist I have ever had! Super gentle, very personal to your needs, and makes the whole experience amazing! I had a fear of the dentist but he makes me feel so comfortable I love coming here! The whole staff is amazing too! So kind and helpful! Highly recommend this dentist and this place!
Samantha Todaro
03:13 19 Dec 19
Get my 6 month check-ups and cleanings done here - the staff are always friendly and welcoming. Office is clean and modern. Dr R is great and you definitely know your teeth are clean after a session with Christine!
Dr. Rosales is fantastic, his staff is very professional and polite. My hygienist Christine did a great job. My teeth feel so clean I may never eat again, just kidding I love food too much.
Paul Sladewski
19:16 18 Nov 19
This place is just awesome!! So friendly and take the time to make sure you are comfortable. Christine is my hygienist and she is too sweet! Dr. Rosales is funny but thorough. I highly recommend them!
Elaine Zerr
18:16 04 Nov 19
Great dentist, very gentle and friendly too! They are very knowledgeable and explain what they are doing as they go and are very helpful
Nicole Papain
22:38 22 Oct 19
They're the best! They are so kind and helpful! They make going to your dental appointment enjoyable!
Kiersten Madrid
23:08 18 Oct 19
Outstanding experience. Everyone pleasant, smiling, and very friendly.Clean too!Thumbs up
Dan Hernandez
17:24 27 Sep 19
Love this place! The staff is always so friendly and helpful every appointment, and they've helped me figure out insurance billing issues multiple times. Thanks Boston Dental Anthem!
Elle Askim
00:33 11 Sep 19
If your looking for a great dentist look no further! They take care of my family and I every time we visit.
M r Rambro
17:03 06 Sep 19
Had my cleaning for the second time i feel very comfortable here super professional.. I love Nickie she's awesome.
Angelica Jines
18:31 04 Sep 19
Everyone at this office are all very helpful. They always make sure that if I have any questions they find me answers. I am very pleased with all the dental work I have had done. I recomend this dental office to everyone.
Richard Darcy
17:11 24 Jul 19
Everyone at this location is friendly and knowledgeable and I feel well taken care of.They do a great job! ?
Debbie Foord
23:37 09 Jul 19
Great customer service! Everyone is respectful. nice and they provide you with the best service possible. They explain everything to you keeping you aware of what's going on with your teeth and what they can provide to you to help you. Highly recommended dentist!
I like that I never have to wait long for my appointment, they usually are very quick and efficient. Very nice staff too.
Devin gaming and more
16:41 08 May 19
Had an appointment today. Hadn't been to dentist in over a year. Had a few cavities, they took care of them...very up front pricing. Absolutely reasonable. Staff is caring , polite and thorough. Procedurally they were professional and quick. Highly recommend going here!
Sophia Rossi
22:21 06 May 19
Amazing team members! I've been pretty traumatized with my mouth and dental work from previous places and everyone here really helped ease and comfort my fears. My deep cleaning was amazing and I'm very thankful to have found this place.
Talia Rose
18:39 19 Apr 19
Boston Dental is great! The staff is very helpful and friendly and Dr. Rosales is fantastic. Love coming here!
Janet Gardner
00:24 09 Apr 19
I love this dentist so much, and Kristine is absolutely amazing at what she does. I had a basic cleaning done with a fluoride treatment and my teeth have never felt better! Best dentist ever!
Alexa Klink
17:09 29 Mar 19
From the phone to the office, it was a great experience. Friendly helpful staff. The dentist did not waste any time. My son received a fix it filling that literally took 5 minutes . He did not even have to numb the area. The office was clean, and comfy. Thank you boston dental for your awesome service and care
kristi cristiano
21:58 27 Feb 19
Dr. Jon-Christopher Rosales Is great ! very professional and kind .also the others doing there job great. really like to come to that office .
Nadav ChiChian
22:48 23 Feb 19
This was my best experience at a dental office in 40 years. I usually have so much anxiety I just put mt check ups off. I was told by another Dentist in December I needed 6 crowns. I did not need only 2 fillings. I will refer everyone I know here
Sheri Luker
00:19 13 Feb 19
I really like the office staff and Dr. Rosales. They don't try to insist on excessive procedures in order to charge the patient more. I came in for cleaning and that's what they did. Also very convenient being here in Anthem.
Mari Webb
23:36 11 Jan 19
Today was my first visit and I feel comfortable that it won't be my last with this dental group. Dominique handled my x-rays and was professional & efficient. She was able to answer any and all of my questions. Dr. Rosales was exactly what I was looking for in a dentist – thorough, patient-focused, and up-to-date with the technologies and services necessary to provide real dental and oral care. I've been in Las Vegas for 10 years and this was the first time a dentist checked my gum pockets, which is essential. Christine was my hygienist and exceeded my expectations. She advised me on maximizing my dental care using dental floss and water piks. I now feel like my visits to the dentist will be time and money well spent.
Mary McGowan
20:37 09 Jan 19
Great service. No pain. Love going to the dentist.
I highly recommend Boston Dental as I've been going there now for a few months and I'm so glad that I chose to go there and get all my dental work done, amazing team of dentists
Victor Shelley
19:31 08 Jan 19
I have to say, I was a little skeptical at first as I'm a horrible grinder, and my teeth are pretty hard to work on. However, Dr. Rosales is an amazing dentist. He has a great chair side manner, and he genuinely cares about the quality of his work. He's also great with kids!! My boys are 4 and almost 6, and he's extremely patient with them for their cleanings (and even two small fillings on my oldest today). My entire family goes to his office for our dental care, and I would highly recommend him to anyone I know.
Danielle Hansen
04:46 29 Dec 18
Thank you for your kind service & Great dental care.Your staff is the Best!Love you all♥️
Roclyn Witz Herzog
18:28 13 Nov 18
I loved how thorough and meticulous they were. I had to get several things done and every step was explained along the way including the cost. I felt so valued as a patient, especially from Dominique. I also like the team work of the office. Everything flows so well and the doctors/hygienists all seem to get along. It was fun to watch. Lastly, the office is beautiful!!!
Donna Gould
21:49 28 Sep 18
Boston Dental Anthem is great! The staff is very friendly and helpful. They do a great job on my 6 month cleanings!
Vanessa Andrade
17:49 06 Aug 18
I am getting a molar implant and it's in the latter stages of competition. The implant screw fell out and with a call they were able to get me in ASAP. Thank you so much!! And to the receptionist who was helping out at the Anthem office you are awesome and very helpful!
Staff is very friendly and patient! They are socialable and always ask how I'm doing. I actually enjoy coming here because they are so fun! Thanks for taking care of my teeth Boston Dental Anthem! You all are great! ☺️
Hannah Hansen
18:18 13 Jul 18
Been coming here since 2015. Staff are nice and I did my invisalign retainers here. Near at my house and very flexible on scheduling. They also remind you your appointments by email and text.
Staff is very knowledgeable and explains everything as they work. Everyone is kind and accommodating and does an excellent job!
Monique Fernback
21:40 06 Jun 18
I am so pleased with the staff and professionalism of Boston Dental. The office is spotless, the equipment top notch. I had an emergency on Memorial Day weekend and they got me in immediately. My situation which is huge will be solved by ThursdayThank you, thank you to Dr. Rosales and his fantastic crew. I highly recommend Boston Dental!!
Susan Sheinin
01:36 26 May 18
Awesome dental office! Always friendly and helpful, never have to spend long when I come in. Highly recommend to anyone looking for a dentist!
Greg Southards
23:30 21 May 18
Dr. Rosales and his staff were professional and friendly. I was able to get my procedure done same day. Also convenient location if you're in Anthem Highlands. Would recommend them!
Catherine Clemente
21:05 18 May 18
They are always polite and helpful. They take the time to answer your questions and explain your options. I never feel pressured.
Shirley Zuppelli [Webb MS]
22:44 17 May 18
Very clean office. Professional and thorough dental hygienist and tech. I was very comfortable during my visit. I was a cash-pay patient and they were super nice and not pushy. They answered my questions very directly and honestly. I really enjoyed my experience and will continue to go there for my dental needs.
christina christiansen
19:02 26 Apr 18
My husband and I have been going to this location for over a year now, and we love the staff. Nikki, our hygienist is a rockstar, she is super nice, and always does great job. Thank you!
Vladislava Johnson
21:30 24 Mar 18
Excellent Dental office. Everyone is friendly, knowledgeable and efficient. I do not dread dental cleanings at all....
Claudia Mendieta
00:30 14 Mar 18
My wife ends up being correct once again...but I'm glad I decided to listened to her and switched to Boston Dental. This place is great! No one really likes going to the dentist, but Boston Dental makes it a pretty pleasant experience. My new hygienist, Nikki was so thorough and knowledgable. Her bedside manner made me feel like I was in good hands and I really felt like she cared. Definitely recommend!
Charlie Truong
03:53 01 Mar 18
Friendly and extremely accommodating office. I love that they have Saturday appointments. Clinicians are knowledgable and only do what is appropriate for your health. I appreciate that they don't try to sell me things like other dental offices.
Ann Truong
02:12 23 Feb 18
I enjoy the professional and friendly staff. They're organized and quick. My favorite person there is Dominique. Conversations with her are very enjoyable, and she gives me a free toothbrush, toothpaste, and floss after every visit.
Jeremiah Cohen
00:40 07 Dec 17
Called because my mothers filling fell out and they made sure to squeeze her in the same day 🙂 and they were AMAZING!!!! Everyone there was so kind and helpful and really seemed to care!!!! Stephanie and Kayla went above and beyond and worked with my mother to make it affordable to have her crown done and Dr Rosales and Nidia stayed late until my mothers crown was completed, I will absolutely recommend this location to anyone and everyone!!! Customer service and great work A+++++
SHENNAN JOHNSON
20:52 12 Jul 17
Schedule an Appointment
Sign up as a new patient, schedule a regular cleaning, or inquire about our other dental services. We will contact you as soon as possible to confirm your appointment time.