Address & Contact
2381 E. Windmill Lane #11
Las Vegas, NV 89123
| | |
| --- | --- |
| Phone: |   702-522-2888 |
| Fax: |   702-522-2889 |
*Individually owned and operated
Office Hours:
| | |
| --- | --- |
| Monday: |   |
| Tuesday: |   |
| Wednesday: |   |
| Thursday: |   |
| Friday: |   |
| Saturday: |   |
| Sunday: |   |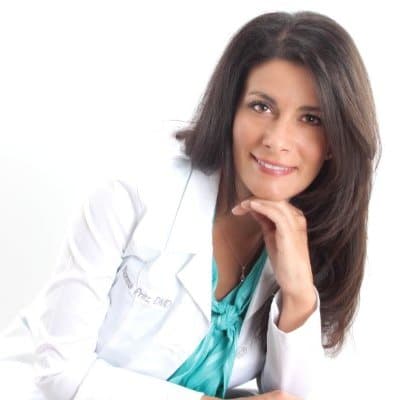 Meet The Dentist
Dr. Norma Pritz
Dr. Norma J Pritz graduated from University of Nevada, Las Vegas earning a Bachelor of Science degree in Biology, with a minor in Chemistry. Continuing her passion for dentistry, she received her Doctor of Dental Medicine from UNLV School of Dental Medicine. Her clinical practice focuses on all aspects of general dentistry including, restorative, cosmetic, reconstructive, and family dental procedures.
Dr. Norma J Pritz is passionate about creating beautiful smiles that improve her patients' self esteem and strives to provide the highest standard of care for each and every one of her patients.
She is a member of many dental organizations, including the American Dental Association, Southern Nevada Dental Society, Nevada Dental Association, American Association of Cosmetic Dentistry and Academy of General Dentistry.
Dr. Pritz enjoys providing quality surgical and dental services for underprivileged children and adults in various countries throughout the world, as well as within her community. She has been privileged to provide much needed care in Haiti, Tonga, Huntridge Teen Clinic, Give Kids a Smile, Children's Clinic, Project BDG and with has worked with organizations such as Flying Doctors, Remote Area Medical and Medical Relief International.
Dr. Pritz loves spending time with her family and friends, taking her Shiba Inu to the dog park, hiking, snowboarding and traveling.
Serving all your dental needs:
Schedule an Appointment with Affordable Dental
Request a time and date below and we'll follow up as soon as possible to schedule your appointment.
What Our Patients Have to Say
Great Dental experience - Norma took care of what had to be done to my teeth. Everyone was Super Nice, Norma also gave me a Great tip on how to stop grinding my teeth - Thanks Norma, Highly RecommendedThank You
Richard Guerrero
15:23 12 May 19
Spent 90 min & $49 to get a referral & antibiotic. Waited a week for this appointment and I am still in pain. I was hoping something could be done ASAP.
Jill Ann Dudley
20:07 15 Apr 19
amazing office had such a great experience had to come in as an emergency on a Saturday afternoon and everyone here was amazing so I decided to schedule my cleaning best decision ever was one of the most detailed cleanings I have ever had and everyone at this office is so kind along with the fact that they are very reasonably priced will definitely be coming back and reffering everyone here
Malinda Rey
18:09 12 Apr 19
Cleaned teeth really well and quick and fast as well. Would recommend!
I've been coming to this location for a year and half, the staff is very friendly and informative. Affordable Dental has eased my worries about going to the dentist.
Tatiana Amar
23:21 28 Sep 18
Very nice, they made me feel very comfortable and they're very helpful with everything I need.
Estefania Perez-Ramirez
22:41 06 Jun 18
Dr. Pritz is always wonderful, pleasant, kind, very informative and does wonderful work. have been a patient for a few years now. never have a problem, always keeps appoints to time. The staff is great as well, Susie, Becky, and the entire office, Thank you for all you do.
Ramona Maida
04:35 13 Mar 18
Affordable dental takes care of our family for quite some time now. Definitely recommendation to other families ! Thank you so much Affordable dental team!!
juan o olvera
01:44 06 Jan 18
Super friendly staff! And overall, I was really happy the experience, besides finding out I had an infected cavity...
Chang Mansur
04:57 20 Dec 17
Great reception as well as caring Doctor's and Hygienist. Awesome.
John Everest
21:24 08 Dec 17
was always afraid of visiting the dentist. But today's visit changed me for ever. The staff at Affordable Dentist make you fell so relaxed and treat you with the most caring service . They are very informative and explain to the smallest detail every step of the way. They are the best dental office by far. Thank you all.
mary lilly
21:30 11 Oct 17
The staff was great. My DDS was very thorough, pleasant and found periodontal issues that my previous DDS did not diagnose. I will be returning for all my dental needs. Thanks for being available on Saturdays as well.
Marlene Ferreira
01:55 23 Jul 17
Schedule an Appointment
Sign up as a new patient, schedule a regular cleaning, or inquire about our other dental services. We will contact you as soon as possible to confirm your appointment time.