Address & Contact
2311 Casino Drive, #D2
Laughlin, Nevada 89029
*Individually owned and operated
Office Hours:
| | |
| --- | --- |
| Monday: |   |
| Tuesday: |   |
| Wednesday: |   |
| Thursday: |   |
| Friday: |   |
| Saturday: |   |
| Sunday: |   |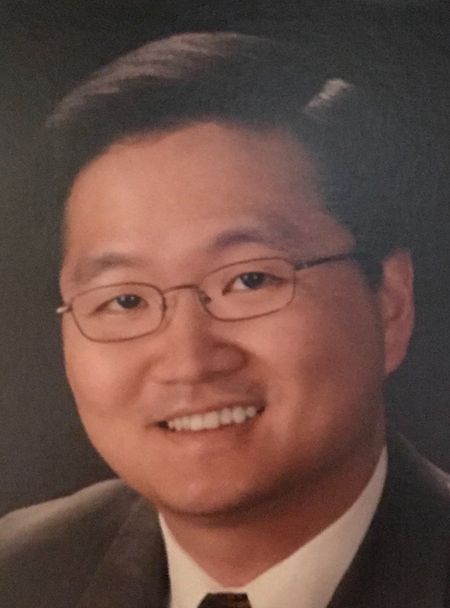 Meet The Dentist
Dr. Jonathan Pak
Dr. "Jonathan" Minyong Pak was born in Seoul, Korea and came to America as a 5 year old child in 1974.
He was raised and educated in Southern California. He graduated from La Salle High School in Pasadena, CA. It's a Christian Brothers preparatory school that is actively involved in fostering leadership, and encouraging civic involvement in the community. He was involved in campus ministry, while attending the school, and participated in community events such as the Tournament of Roses and Boy's State.
Jonathan received his bachelor of science in Biological Sciences from UC Irvine. While attending there in his junior year, he decided to pursue a dental career, after volunteering at the "SOS" (Share Our Selves) Dental clinic in Costa Mesa. He received his doctorate of dental surgery from UCLA School of Dentistry in 1996. Jonathan went through extensive training in esthetic dentistry while there. He still enjoys designing and crafting a beautiful smile to this day.
Jonathan is licensed to practice in AZ, NV, and CA. He's been a member of the American Dental Association since graduation. He's had dental offices over the years in San Francisco, Reno and Las Vegas. Dr. Pak is certified to provide "Invisalign" treatment, laser treatments, and is trained to place implants.
Jonathan lives in Clark County, NV with his wife and 4 chihuahuas. He and his beautiful bride love to travel. Their favorite spot on earth is Lahaina, HI. Mahalo.
Serving all your dental needs:
Schedule an Appointment with Affordable Dental
Request a time and date below and we'll follow up as soon as possible to schedule your appointment.
What Our Patients Have to Say
Vicki Wagner
15:25 11 Feb 18
Everyone is very friendly. The rates are terrific. I had my teeth cleaned. Tiffany did an excellent job. She is very knowledgeable and explains everything. I highly recommend Affordable Dental.
Judi Smith
00:44 04 Nov 17
Affordable Dental is friendly and efficient and their costs are a bit lower than other offices in the area. But, most importantly, they do excellent work. I had 2 crowns, 1 filling replaced, a periodontal cleaning and a regular clean since I've been going to them and their work is so good that I would not consider going to anyone else.
Maria Ortega
17:34 21 Oct 17
Thank you so much for such great services . Dr Chin is excellent. I didn't feel any pain when he did my extractions. Her dental assistant Lupita helped me through the all process and made me feel comfortable. Truly the best, they are really affordable!
Janice Killian
17:27 20 Oct 17
Always have a good experience here. Hygienist Brittany is super nice. The office manager Rose knows her job, is always thorough and clear about my account and also really nice as all the staff there are.
Brendyn Sythoff
17:16 27 Oct 17
Rose, Chae and Brittney are amazing. I feel so well taken care of every time I have an appointment. Thank you affordable dental for always making my dental experience a great one!
Jennifer Gallagher
22:19 31 Dec 18
Everyone in the office is very friendly from Shannon & Rose when you walk in to the Doctor himself. I was surprised when the Doctor called to introduce himself before my first appointment. I had never experienced that before and it was nice. Dr Pak and the staff seem genuinely concerned about their patients.
JoAnn Dalson
17:54 29 Dec 18
We have been seeing Dr. Pak for 5 years. He is caring and explains the procedures so we know what to expect. The staff are friendly and helpful. We are happy to have them in Laughlin.
E Panic out pilots
17:27 12 Oct 18
Excellent service, the staff is very friendly and efficient. I really like the fact that they offer Saturday appointments to accommodate children that go to school. The treatments are as their name states "affordable" the staff does a good job explaining treatment options and prices.
Heidi Geer
19:38 31 Dec 18
This is a great place for all your dental needs! Courteous staff and assistants.. Especially Chae! She has the best chairside manner and is always so happy and kind.. ⭐⭐⭐⭐⭐
Megan Gritters
17:19 17 Jun 19
Rose in the front office is very knowledgeable and breaks your treatment plan down for you, willing to explain everything and the procedures. Chae the dental assistant is also very knowledgeable and absolutely amazing, friendly and makes the experience a lot less uncomfortable, I mean really who's comfortable at the dentist? And Dr. Pak is very nice and friendly as well, today I had a deep clean with Brittany and she so sweet and knowledgeable as well and was very gentle but got the job done as well and has me on the right track to getting my dental health back on track. Highly recommend this team, they're great and look forward to my visits to get my smile back.
Anne Wallace
01:40 09 Jul 19
Another wonderful experience at my appointment today. Its been a year since my major procedure, and Dr. Pak, never fails to earn my respect. In his dealings with all patients, his gives his time, compassion, and skill to others, such as the man in the next room. Dr. Pak, thank you for working in Laughlin. Smiling Wallace
Bonnie Russell
00:40 20 Jun 19
Very friendly people. Dr Pak was very nice and explained everything to me. I would recommend this dental office to everyone.
Roberta Lindsey
01:30 22 Jun 19
Dr.Pak and all the staff are super friendly and kind. And yes very affordable. ?
See All Reviews
Schedule an Appointment
Sign up as a new patient, schedule a regular cleaning, or inquire about our other dental services. We will contact you as soon as possible to confirm your appointment time.