Address & Contact
7250 S Durango Drive, Suite #110
Las Vegas, NV 89113
| | |
| --- | --- |
| Phone: |   702-432-4329 |
| Fax: |   702-432-4327 |
*Individually owned and operated
Office Hours:
| | |
| --- | --- |
| Monday: |   |
| Tuesday: |   |
| Wednesday: |   |
| Thursday: |   |
| Friday: |   |
| Saturday: |   |
| Sunday: |   |
Flexible Monthly Payments
Get the dental care you need today with our affordable dental financing, powered by Sunbit.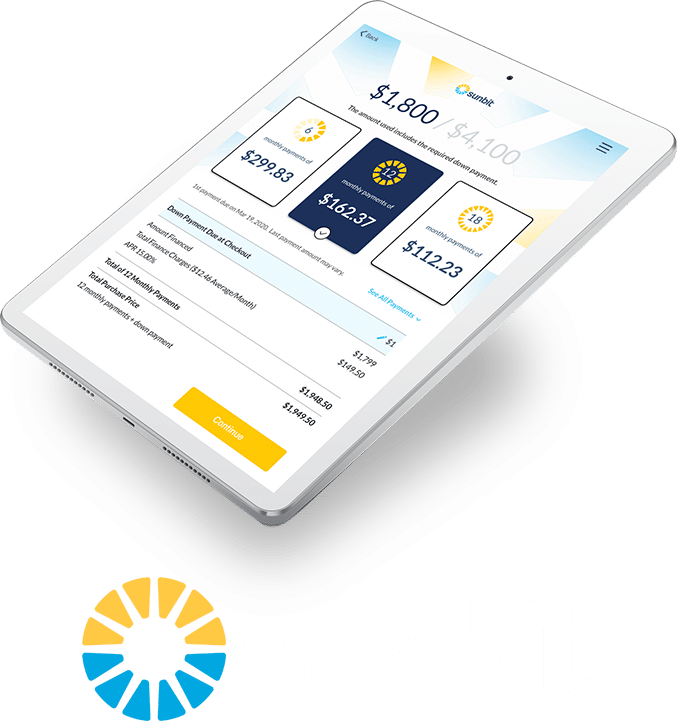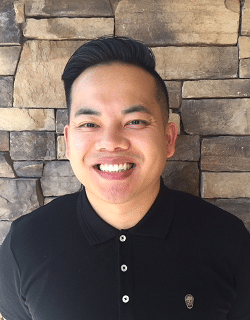 Meet The Dentist
Dr. Andy Phui
Dr. Phui was born in Reno and was raised in Las Vegas. He earned his undergraduate degree as a Biology Major at UNLV.  Before pursuing dentistry, he obtained his Masters degree in Biochemistry. Dr. Phui didn't have to travel very far for his DMD degree, which he obtained at UNLV School of Dental Medicine.
Whether you need a routine dental care, cosmetic, Invisalign or Implant dentistry, he can fit your every need. Dr. Phui truly believes that communication is very important when trying to establish exactly what the patient is trying to achieve. In order to keep up with the high demand of dentistry, Dr Phui enjoys taking continue education courses.
Dr Phui is married to his high school sweetheart, they have a boy and a girl together. He and his wife enjoy their weekend tradition of cooking breakfast and taking the kids to the park. His hobbies include bowling, playing cards with his family, and eating.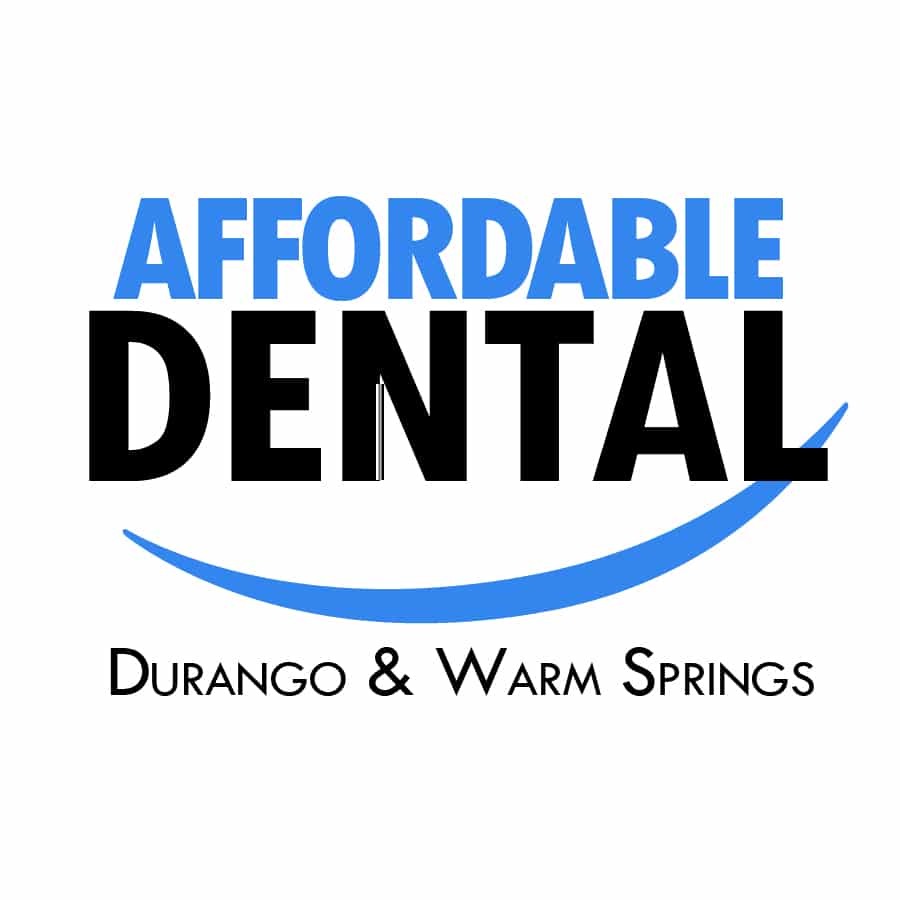 Meet The Orthodontist
Luis Tran, DDS
Coming Soon!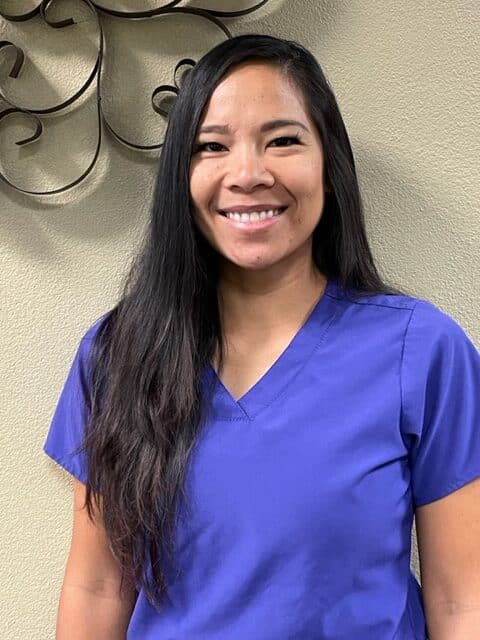 Meet The Hygienist
Andrea Almario, RDH
Andrea Almario has been practicing as a dental hygienist for over 13 years. She graduated from Chabot College for Dental Hygiene and received a Bachelor's degree from University of California Berkeley where she studied Performance Studies and Public Health.
Andrea moved to Las Vegas in 2021 and loves exploring the city and nearby attractions. She enjoys spending time with her family where they go on hikes, travel, and try different restaurants. Andrea's hobbies are rollerblading and practicing yoga.
Andrea is excited to be part of the BDG team!
Serving all your dental needs:
Schedule an Appointment with Affordable Dental
Request a time and date below and we'll follow up as soon as possible to schedule your appointment.
What Our Patients Have to Say
I haven't been to the dentist in years. All of the staff was nice and understanding of my money situation. They offered to break what procedures I needed to be done up into payments. They aren't robots which is cool. One of the ladies told me stories about her life while I got my teeth deep cleaned. I'm just waiting to hear back about my OS referral.
Amanda Weeks
15:00 14 Nov 18
I moved to Mountain's Edge in 2014 and I made Affordable Dental my home for my family's dental needs. I'm so glad I did. Dr. Haider is excellent and very thorough in explaining all the procedures to his patients. Rebecca, dental Hygienist is the best. She is very friendly and makes you feel very comfortable while she works on your teeth. The dental assistant (Shellane )is superb as well, very attentive and personal. We are a family of four and we are all pleased with the dental care that we are given by these amazing professionals. Overall, the office staff is friendly and they do a good job in reminding me of my upcoming appointments. The office has a great team and together they do an OUTSTANDING JOB 🙂
Maria Dickensheets
20:50 24 Jul 18
This place is awesome! I had a broken molar today and they were able to fit me in. Not only that, i thought I was going to have to extract my tooth due to not having the money to pay for a root canal and a crown BUT the dentist wasn't having it. They made sure I was able to put a low down payment and break down my payment to a few months. When I left they finished my root canal and now just need to get my crown put in. Without them I wouldn't have my molar and it would have been an issue to try to eat! Thanks affordable dental you guys are awesome!!
Esmeralda Orozco
06:51 27 Apr 18
Thank you to the incredible staff and Dr. Haider for making my smile feel complete again. It was a 4 month long process but I'm finally happy and smiling again. I will keep coming back to see him, he does great work and is very respectable. Thanks Doc.
Richard Soltero
15:14 31 Mar 18
These guys are great! They truly know their stuff when it comes to cleaning and cosmetics. Through their hard work, they continue to persevere through long dental procedures without even breaking a sweat. Truly amazing! Highly recommend this place to newcomers
Bleh Almighty
21:20 20 Mar 18
They are the best!! Were able to get me in last minute for a deep cleaning. In and out in an hour and back home to recoup. Great for adults and kids alike. Can't say enough about the team that always makes us feel welcome!
Jared Eppsteiner
18:56 27 Oct 17
The staff is always friendly and cheerful. It's a great atmosphere to be in even when you might not want to be at the dentist.
Jason Leiter
01:04 26 Oct 17
Great as always. These are the only people I let inside my mouth for good reason.
Kyle Berg
19:59 18 Sep 17
I've been to quite a few dentist offices in Vegas and my experience at Affordable Dental is by far best one I've had yet, they truly give quality work that you can afford, the staff knows their stuff and are very helpful and friendly. Thank you Dr. Haider and the entire AD staff I will be coming back. ????
Joshua Brown
19:21 21 Jul 17
Schedule an Appointment
Sign up as a new patient, schedule a regular cleaning, or inquire about our other dental services. We will contact you as soon as possible to confirm your appointment time.