If you have missing, decayed, or damaged teeth, dental crowns can help restore your smile. If you are interested in dental crowns in Las Vegas, please schedule an appointment at one of our locations. We will provide you with an accurate assessment of your dental options in order to help you make an informed decision. If you choose to restore your teeth with dental crowns, our dentists and dental assistants make sure that you are as comfortable as possible during your treatment.
What is a Dental Crown?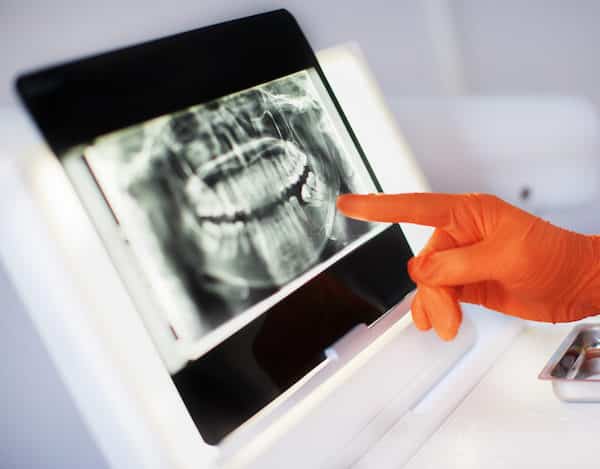 A dental crown is also called a "tooth cap," and this is a fairly good description. The dental crown covers the exposed surface of the existing tooth and "caps" it. It may be made of metal, porcelain, ceramic, or a combination of these materials. The dental crown is specially crafted to look and feel like a real tooth, except in the cases of all-metal crowns, which are generally only used in the back of the mouth
Do I Need a Dental Crown?
If a tooth has a severe cavity, or it is decayed, cracked, or brittle, a dental crown can be used to strengthen and restore it. Dental crowns are also used alongside implants or bridges to replace missing teeth. You might consider getting dental crowns in Las Vegas if any of the following are true:
One or more teeth are missing anywhere in your mouth
A tooth is noticeably discolored
A tooth has broken, cracked, or is brittle and painful
A tooth is weakened from decay, causing difficulty while chewing or speaking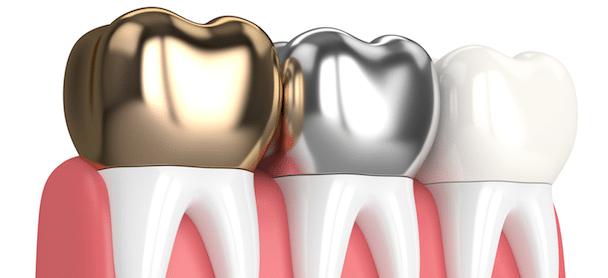 The biggest difference between the types of dental crowns available is the materials they are made of. Materials affect the appearance of the crown and it's longevity. Most people prefer dental crowns that look like their real teeth, both in color and shape. However, in some cases, such as back molars that aren't readily visible, metal crowns can be a good choice because of their additional strength. Your dentist can help you choose the right type of crown depending on the condition and position of the weakened tooth. Your dentist might suggest any of the following:
Metal crowns:

These may be made of stainless steel or a combination of gold, platinum, cobalt, chromium or nickel.

Resin crowns:

Dental resin is a combination of plastic and glass that is non-toxic and safe for your mouth. This may be used for smaller chips or fractures, since it is not as sturdy as other crowns.

Ceramic or porcelain crowns:

These types of crowns look nearly identical to real teeth, however they do not last as long as some other types of crowns.

Porcelain or ceramic and metal crowns:

The outside of the crown is covered with porcelain or ceramic to give it the appearance of a real tooth, while the bottom is metal to give it additional strength.
Getting a Dental Crown in Las Vegas
To get a dental crown in Las Vegas, you may contact our offices by phone or you may make an appointment online. The dental crown process itself is fairly straightforward. After contacting one of Boston Dental Group's offices, the process will be as follows:
Consultation: First the dentist will inspect your teeth and assess the damage. They will most likely take x-rays to see the condition of the tooth's roots. At this stage they will tell you about your dental options, and what comes next if you decide to get a dental crown.
Teeth shaping

: For the crown to fit properly, the decayed or damaged parts of teeth must be removed. This will also help to prevent further damage to the tooth or surrounding teeth. If the core of the tooth isn't strong enough to support the crown, the dentist will need to reinforce it. For all of these processes, you'll receive anesthesia. Then, the shaped tooth will be covered with a temporary crown.

Crown placement: Your permanent crown is made and shaped especially for your mouth, so you can talk, bite and chew as you normally would. At this final stage, your dentist will remove the temporary crown and fit the specially crafted crown to your tooth.
How Much Do Dental Crowns Cost?
The cost of dental crowns depends on the damage to your tooth, the type of dental crown, and whether or not you have dental insurance. If you do not have dental insurance, don't worry. You can still get a high-quality dental crown in Las Vegas for an affordable price. All BDG offices offer payment plans and even 0-interest payment plans for qualified patients, so you don't have to break your budget to get the dental care you need.