Address & Directions
6707 W. Charleston Blvd, 1A
Las Vegas, Nevada 89146
*Individually owned and operated
Contact Information
P: (702) 438-0888
Office Hours:
Mon, Tue, Thur, Fri: 9am-5pm
Wed: 10am-6pm
Every other Saturday from 9am-3pm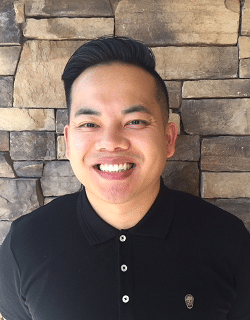 Meet The Dentist
Dr. Andy Phui
Dr. Phui was born in Reno and was raised in Las Vegas. He earned his undergraduate degree as a Biology Major at UNLV. Dr. Phui didn't have to travel very far for his DMD degree, which he obtained at UNLV School of Dental Medicine. Dr. Phui is married and recently grew his family by one! Whether you need a routine dental care, cosmetic, Invisalign or Implant dentistry, he can fit your every need. Dr. Phui's hobbies include bowling, playing cards with his family, and eating.