Address & Directions
6885 Aliante Pkwy #111
North Las Vegas, Nevada 89084
*Individually owned and operated
Contact Information
P: (702) 515-1888
Office Hours:
Monday
– Thursday: 
7:00am-7:00pm
Friday
–
Saturday
9:00am-5:00pm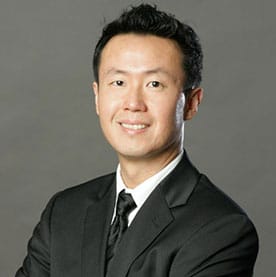 Meet The Dentist
Dr. David Chung
As a patient of Dr. David Chung, you will not only receive the best care but you will love his chair-side manner and soft touch.  Dr. Chung has been practicing dentistry in Las Vegas since 2002.   He received his degree from New York University College of Dentistry.  His passion for dentistry and learning has led him to many years of advanced training in cosmetic and implant dentistry.  Dr. Chung and his staff strives to provide the highest quality dentistry for his patients.  Improving oral health and creating beautiful smiles.   Our state of the art dental office is equipped with the latest technologies including E4D that allows for fabrication and delivery of crowns on the same day.
In his leisure time, he enjoys basketball, movies, and cooking.  With a camera in tow, his adventurous spirit has taken him to many exotic places.  His travel photography is showcased around the office.
Certification
Bachelor of Science – UCSD
Doctor of Dental Medicine – New York University
Invisalign Certified
Meet The Dentist
Dr. Annie Ha
Dr. Annie Ha received a Bachelor of Science degree in Biology from the University of California-Irvine in 2006. She graduated in 2013 from Howard University-College of Dentistry and was student council secretary and also served as the American Student Dental Association Secretary during her time there. She then completed a general practice residency program at the University of Toledo in 2014. Since then, Dr. Ha has continued to harness her love for art and science and practice all aspects of dentistry with her favorite ones being cosmetic and oral surgical treatment.
In her spare time, Dr. Ha enjoys spending time with her family and husband, watching Korean TV shows, shopping, and cooking. Furthermore, Dr. Ha continues to stay abreast of the latest developments in dental technology and clinical practice by actively attending continuing education courses annually.
Certification
Bachelor of Science- University of California, Irvine
Doctor of Dental Surgery- Howard University
General Practice Residency- University of Toledo