Address & Contact
6960 Westcliff Drive, #160
Las Vegas, Nevada 89145
*Individually owned and operated
Office Hours:
| | |
| --- | --- |
| Monday: |   |
| Tuesday: |   |
| Wednesday: |   |
| Thursday: |   |
| Friday: |   |
| Saturday: |   |
| Sunday: |   |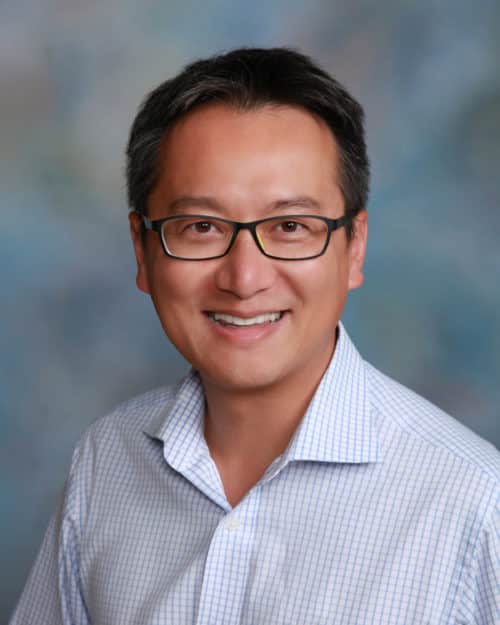 Meet The Dentist
Dr. David Ting
After graduating from Tufts University School of Dental Medicine in 1999, Dr. Ting started practicing general and cosmetic dentistry in Las Vegas. During his work in Las Vegas, he designed, built, and established what is now known as Boston Dental Group. Boston Dental Group is named for Dr. Ting's love of the city of Boston, and aims to "create a better life for all."
Centering around his firm believes in "creating a better life for all", he started with our first office, Boston Dental, in Summerlin, and in the past 11 years, he has tremendously added value in many people's lives by completely changing the patients' impression about a dentist, touching the lives of our staff who will never look at their employment with BDG as just a job, creating a life-changing career path for our doctors, and offering hope once again for those people in need in our communities.
Serving all your dental needs:
Affordable Dental Implants
Same Day Teeth
Full Arch and Full Mouth Implants (All-on-4®, All-on-X)
General Anesthesia
Advanced Dental Implant Procedures, including Sinus Lift or Bone Grafts
Apicoectomy
Zygomatic Implants
For other dental services in our adjacent location, please schedule your appointment with Happy Dental.
What Our Patients Have to Say
Excellent experience. Knowledgeable and personable staff..will return and recommend to all who need dental services.
Dawn Arnold
20:03 30 Jan 19
The dentist goes a great job with there operations with easy to understand information they give to us.
Daniel Perez
00:34 30 Jan 19
Great customer sercice. They always fit me in there schedule. Leslie is amazing and so is Maritza.
Joel Mayorga
20:12 03 Jan 19
My family and I have been coming to happy dental over 4 years now! The staff is amazing! Dr Phui and the hygienist Lucy definitely get the job done. We always leave informed, the work is affordable and my kids leave happy with nice clean teeth.
Jose Bojorquez
17:43 13 Dec 18
I brought my 2 year old son in for his first cleaning ever and lucy the hygienist made the experience so fun for him. Dr Phui made sure my sons first visit was a piece of cake. The entire staff was so friendly my son keeps asking to go back. Thanks Happy Dental!
Ellesa Reynada
17:38 13 Dec 18
Initial exam was a wonderful experience. Dr. Phui is very thorough, detailed in his assessment and makes me feel nervous-free each visit. The front desk receptionists are equally exceptional; Leslie, who is always courteous and makes setting up or adjusting appointments a breeze.
Julia Snider
20:05 23 Jul 18
Professional and friendly staff.Answer questions thoroughly. I've been to a few dentists in my life, and this is by far one of the better experiences.
bob holub
00:21 24 Apr 18
I came for a wisdom molar 3 extraction exam. It wasn't complicated by being compounded, but had a very large cavity, and they surprised me by informing me they were doing the extraction then and there without making any additional future appointment. It was only a 5 min procedure but I was impressed with the comforting bedside manner displayed during this short time. They were fast and efficient and didn't cause me any pain. I was happy and didn't bite the dentist.This afternoon (a Friday) I discovered the very common condition of a tooth spur working its way out of the socket site. I called their office and was able to select a time convenient for myself as early as this coming Monday. I'm looking forward to seeing their staff again, and beginning my time as a regular patient of this Office for all my future tooth health and maintenance needs
Logan Fury
04:35 03 Mar 18
Service is top notch. The entire staff is super friendly and takes care of all your dental needs with professionalism!
Gina Brooks
22:11 28 Dec 17
This place was awesome! The staff were friendly and awesome. Karina and Yolanda in the front were very helpful answered all of my questions 100% accurately. And Dr. Andy Phui explained everything that was going and made sure I was comfortable while pulling my tooth out and made the entire visit as painfree as possible. Awesome you guys!
Tia Mccloud
02:28 22 Dec 17
The staff here was great. My daughter had to get a tooth pulled and they made her feel comfortable.
Jataun Tillman
20:53 03 Nov 17
I absolutely love this office, very friendly. Makes you feel at ease and extremely comfortable. In the office with notbing but laughs and come out smiling. Truely treat you like family. Thanks ladies and gents
sweets poison
18:48 28 Aug 17
Schedule an Appointment
Sign up as a new patient, schedule a regular cleaning, or inquire about our other dental services. We will contact you as soon as possible to confirm your appointment time.