If you've ever had the experience of caring for a child, you know that brushing their teeth is far from the top on their list of priorities. As parents or caretakers, we only want what is best for our kids, but sometimes different priorities can cause a conflict of interest. So what are we to do when our little ones would rather be out and about instead of brushing or flossing? As with most things concerning children, the golden rule of thumb is: don't try to fight your child every step of the way. This pearl of wisdom will take you far. With that in mind, why not turn the daily chore of brushing into something your child will genuinely be interested in? Here's a look at some dental themed works of art from around the world that can perk your child's interest in teeth.
1: The Dunedin Waterfront in New Zealand
New Zealand is home to some of the largest wisdom teeth around. These sculptures sit next to the waterfront in Dunedin, and are equipped with an irrigation system in the middle to mimic the effects of dental decay.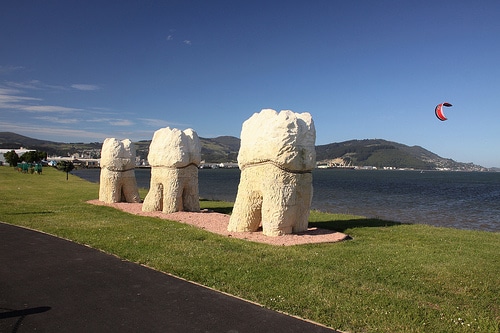 photo credit:
25kim
via
photopin
cc
2: The Halcyon in Brooklyn
This little shop in Brooklyn features artwork on a regular basis. You can catch the Dunny show for all kinds of bunny shaped themes, including teeth.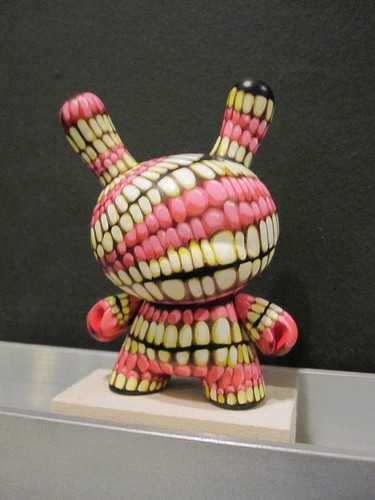 photo credit:
superk8nyc
via
photopin
cc
3: The Sarasota Bayfront in Florida
The Sarasota Bayfront hosts the Season of Sculpture; and event where fabulous and sometimes mysterious sculptures are gathered into one place. Check out this larger than life statue of a tooth.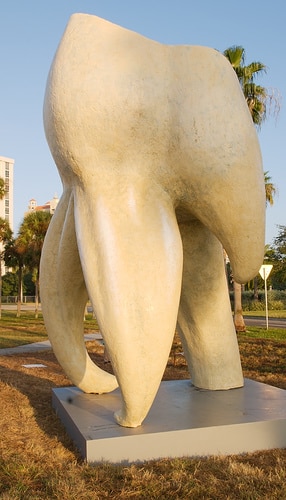 photo credit:
rusty one
via
photopin
cc
4: The Garden Park Conservatory in Illinois

What better way to introduce the anatomy of a tooth than to get up close and personal with the teeth of a giant? The Garden Park Conservatory in Chicago offers just that opportunity.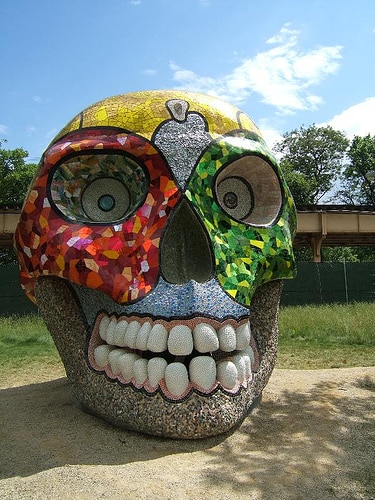 photo credit:
marc7654
via
photopin
cc
 5: "The Elevated Wetlands Sculptures" in Toronto, Canada
These "teeth" have solar panels in them that allow the roots to transport water and nutrients to the top of the tooth, just like the roots of a real tooth. You can find them at the intersection of Don Mills Road and Don Valley Parkway in Toronto.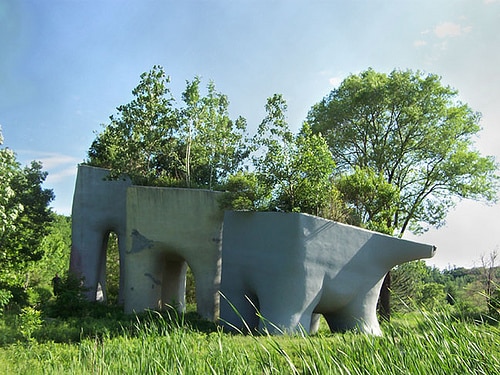 photo credit:
postbear
via
photopin
cc
Whether you travel out of the state or country, or decide to do something a little closer to home, the important thing is to have fun with it. Don't forget to squeeze in that check up while your child's head is still fresh with dental imagery. If you're looking for dentists in Las Vegas, contact Boston Dental Group at (702) 388-8888.
Comments
comments