It's common to have questions when seeing an orthodontist for the first time. Here are a few of the things you should consider asking your Las Vegas orthodontist before you seek treatment.
Will there be any discomfort?
Even if there won't be much pain involved in the treatment, there may be discomfort. During your consultation, ask your orthodontist how much discomfort is normal and what you can expect to experience during and after the procedure.
How long will it take?
Of course, appointment times will vary depending on what you're having done. Everybody is a bit different, so you want to ask your orthodontist about how long the treatment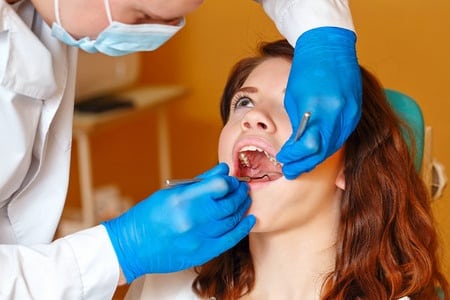 will be for you.
Should I avoid specific foods after the treatment?
Finding out what foods you may need to avoid after seeing the orthodontist is very important. Some patients will need to avoid specific things, such as chewing gum. Make sure you get a full list of what you should avoid and for how long.
Will adjustments be made after the treatment?
If you're getting braces, you can expect some adjustments. You will want to find out how many adjustments will be needed and how often they will need to be done.
What will be the cost be of the treatment?
It's important to understand the cost of the treatment before it's performed. You should know what you will pay out of pocket, what your insurance plan will cover and if there are any special payment arrangements that will need to be made ahead of time.
Will I need to change the way you brush your teeth?
Some treatments will require you to change the way your brush your teeth. If this is the case, you will need to know how to alter your brushing technique.
How will my speech change?
Braces can sometimes affect peoples' ability to speak clearly and succinctly. Ask your orthodontist if there are any preventative measures you can take or if there is anything you can do after the procedure to minimize speech difficulties.
These are just a few of the questions you should consider asking your Las Vegas orthodontist before treatment. Got any to add? Leave a comment and let us know!