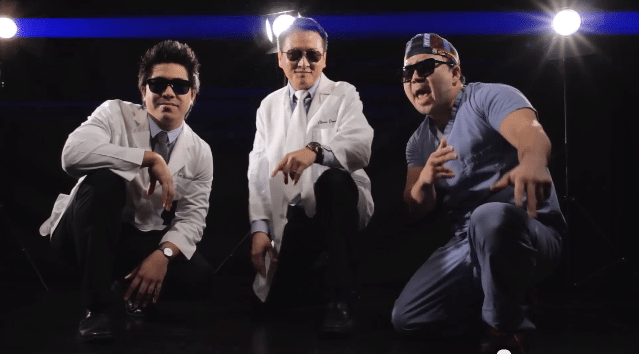 We often associate dentists with words like "boring" or "scary." For the average person, words like "Gangnam Style" or "getting down" don't typically come to mind.
It's true, dentists usually get a bad rap, but dentists are people, too! And speaking of "rap," did you know Las Vegas' very own BDG dentists recently starred in their own music video? Don't believe us? Check out this video for proof:
Yes, those are actual dentists rapping in the video, and that is the actual staff. If you've ever wondered what life would be like if Gangnam Style's Psy pursued a career of dentistry instead of music, it would probably look something like this. And don't worry; the dentists have a very strict policy of refraining from breaking into song, dance, or rap during an appointment. To schedule an appointment with your favorite rapping dentist, contact us today at (702) 388-8888.
Share these Las Vegas dentists' crazy antics with your friends, and let us know what you think in the comments below!