We all want the best for our kids, but sometimes they don't see eye to eye with us when it comes to daily tasks like brushing their teeth. The best way to find a routine that works is through trial and error. Fortunately, these moms are willing to share their real-life tips on how they get their kids to brush.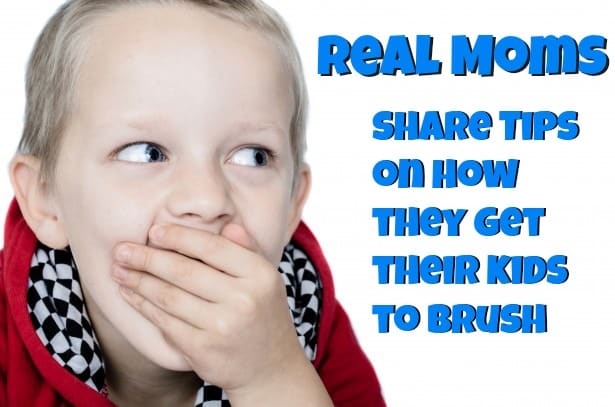 1. Lead by example
Kids (especially toddlers) love to mimic behaviors they see adults do. Take advantage of this trait and let your kids watch you brush your teeth on a regular basis – they'll want to start doing it on their own in no time.
A3. I brush for a full two minutes twice a day to set a good example for my kids and maintain a strong, beautiful smile #TrulyRadiant

— Alison Sweeney (@Ali_Sweeney) May 27, 2014
2. Proper motivation
If your children are a bit older, highlighting the importance of brushing with a little cause-and-effect might do the trick:
Posted Steve Buscemi grinning on my kids bathroom mirror. Said that's what she'd look like if she kept forgetting to brush her teeth. I win

— Sass Mouth (@MouthOfSass) March 10, 2014
 3. Let them see their progress
Seeing their progress in a tangible form really helps kids get excited about brushing, and it teaches them to internalize it as a daily routine. Consider keeping a chart or scoreboard near the bathroom, or even adding prizes when your child completes a certain number of brushing session.
.@SITSGirls Q8: We started with a sticker-type chore chart. The boys loved adding a sticker each time they brushed! #orajel #smilestones

— AP (@LvdMoreThnCrrts) May 28, 2014
 4. Empower them!
As your little ones grow, they often want to be a "big kid" and make more decisions on their own. Letting them brush their teeth on their own can make them feel empowered and independent.
.@SITSGirls Q5: Oral care has always been fun for my girls because it made them feel independent! #Orajel #Smilestones ad

— Kelly Tomlinson (@txtypeamom) May 28, 2014
5. Work with them
Does your child look forward to a specific part of the routine? Maybe your child likes to play with water, or squeeze the toothpaste out of the tube. Play up your child's favorite parts to help get them into it.
My kid loves for his tongue to be brushed. Whatever it takes to get him to let me brush his teeth, I… http://t.co/LjYLFSuUZw

— Jaime McKee (@jaimemckee) March 6, 2014
 6. Get the dentist involved!
Introducing your child to positive experiences with the dentist will help instill good oral health habits and make the process fun. A good family dentist will involve both you and your child in the process, and get your kids to look forward to brushing.
A5. My kids watched me brush my teeth, the dentist made it fun, the kids couldn't wait to start brushing! #smilestones @SITSGirls

— Anna (@HelloAnnaH) May 28, 2014
No matter how you approach it, taking the time to teach good brushing habits to your children will have endless rewards both long and short term. To learn more about dentistry for kids, or to find a dentist in Las Vegas, contact us at (702) 388-8888.
If you liked this post, you may also like: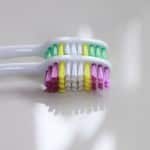 Brushing After You Eat: Why It Might Not Be a Great Idea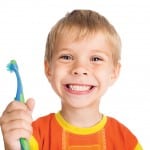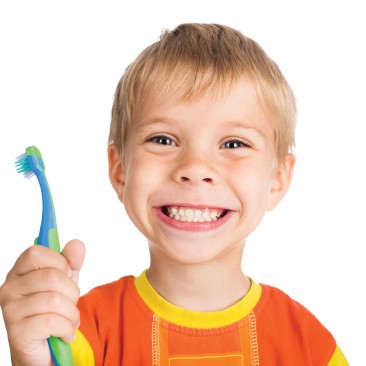 How to Help Your Kids Overcome Their Fear of the Dentist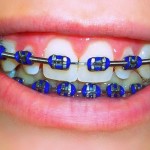 Bummed About Needing Braces? 3 Facts that Will Cheer You Up
Featured image courtesy of
George Hodan
Comments
comments