Finding a good dentist in Las Vegas doesn't have to be difficult. With the right help, you can find the best dentist for your specific needs. Here are a few of the best ways to find a dentist.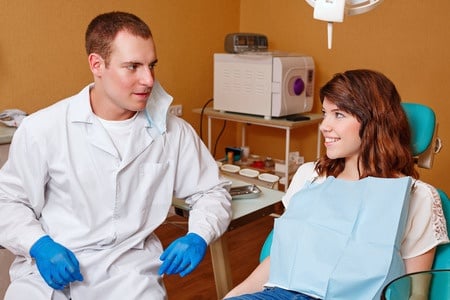 Suggestions from the American Dental Association (ADA)
The ADA has a few suggestions to help you find a Las Vegas dentist, including:
Ask your pharmacist or family doctor for a recommendation
Ask neighbors, friends, family and co-workers for referrals
Ask your current dentist if you're moving to a new city
Contact the local dental society and the ADA for a list of local dentists in the area.
Along with these suggestions, you should identify what you're looking for in a dentist. Some of the things you should consider include:
How close is the office to your house and work?
When is the office open and does it fit with your schedule?
How does the dentist approach preventative care?
What emergency arrangements can be made outside of office hours?
Is your dentist a part of your dental health plan?
How does the dentist handle missed appointments?
If you actually visit the office, you will want to make sure it's clean, orderly and the staff is open to answering your questions.
What should you do if you have special oral needs?
If you have special needs that your dentist will need to address, you may want to take a few extra steps, which include:
Telling your dentist about the condition
Finding out if your dentist has dealt with the issue before
Enquiring whether your dentist has an interest in handling the issue
Those struggling to find the right dentist to treat special needs can contact the Special Care Dentistry Association for a recommendation. The ADA's website can also be very helpful.
In addition, if you're disabled, you should ask the dentist if the facility is accessible for your disability. It's also important to discuss any financial concerns you may have.
As you start your search for a dentist in Las Vegas, NV, you will want to keep these things in mind. Boston Dental Group would be happy to answer any questions you may have. Call today to schedule a consultation.
Image copyright:
vagengeym / 123RF Stock Photo
Comments
comments