If you have chips or cracks in your teeth, noticeable spaces between teeth, yellow stains, or other cosmetic issues with your teeth, veneers may be an option to get a white, straight, beautiful smile. The process of getting veneers over your teeth is safe and relatively simple. If you are considering dental veneers, here's what you need to know.
What Are Veneers?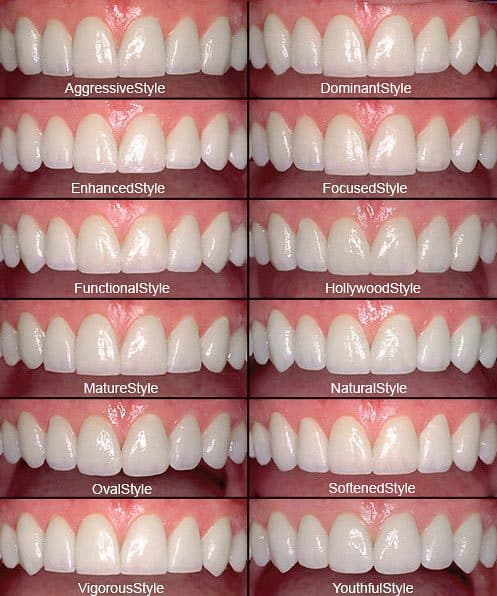 Veneers are thin layers of either dental composite resin or dental porcelain. These materials are shaped to fit your teeth, and they are then affixed to the surface of your tooth. This thin surface changes the tooth's appearance, making it look shiny, white and perfectly shaped.
There is some variation between different types of veneers. This can change how they are applied, how long they last, what they can cover and what they look like.
Lumineers are a brand of dental veneers that you may have heard of. When comparing regular veneers vs Lumineers, Lumineers are thinner and easier to apply. However, they cover a narrower range of defects, since the layer of resin is so thin, and they do not last as long. Most other veneers use a thicker layer of resin and a longer application process, which we'll explain later in the post.
Benefits of Dental Veneers
There are many benefits of dental veneers. Dental veneers can be used to cover a wide range of cosmetic defects and give the appearance of a bright, white, "Hollywood" smile. Some people cover all of their visible teeth with veneers, while others cover only their top, front teeth, and others might cover just a single problematic tooth.
The following issues can be covered by traditional veneers:
Chips or cracks in teeth
Worn edges
Slight crookedness
Some gaps between teeth
Signs of gum recession
Yellow stains
Erosion or lack of tooth enamel
Teeth that appear too small
How Are Dental Veneers Applied?
The thin layer of composite or porcelain needs to be able to affix securely to the tooth or teeth, and it needs space. Even a very thin layer (half a millimeter thick) would feel and look odd sitting on top of your teeth. This might also make it difficult to brush your gums or floss your teeth. To apply dental veers, your dentist first must make a small space for them. This means removing a bit of the surface of the tooth, so the veneer has space to sit. Once your dentist has worn away some of the tooth's surface, they can apply the veneer with a thin layer of dental cement. This secures your veneer firmly to your tooth.
Disadvantages of Dental Veneers
Dental veneers can be an effective way to cover defects that are detracting from your smile, but there are some disadvantages as well. This process might not be right for everyone. Keep the following considerations in mind, and talk to your dentist to learn more.
Dental veneers are permanent. Since application requires removing a thin layer of tooth enamel, this process isn't reversible.
Some upkeep is required. Traditional veneers last about 10 to 15 years, but they will start to wear down after this time period. If your dental veneers are chipped, become loose, or start to wear down, you'll have to visit your dentist again for replacement or maintenance.
Veneers can't cover all defects. If your teeth are very widely spaced, crooked, or damaged by decay, dental veneers might not be a good option. Remember that veneers sit overtop of your teeth, so they can't substantially change the shape of your teeth. Your teeth also need to be healthy enough to support the veneer and the application process.
How Much Do Veneers Cost?
There are many factors that affect how much dentistry procedures cost. There are also variations between different types of veneers. For this reason, it's difficult to exactly estimate how much veneers cost. The cost of dental veneers is estimated to be between $925 to $2500 per tooth. A dental veneer payment plan can help make these costs more manageable, and make a beautiful smile attainable.
---
If you're concerned about cosmetic dental issues and you're wondering about veneers, make an appointment with a veneer dentist near you in Las Vegas. Your dentist can explain more about the procedure, whether or not veneers are right for you, and what to expect.