Parents want to provide their children with the best dental care they can, but finding a trustworthy pediatric dentist in Las Vegas might feel like a stressful process.
Our pediatric dentist checklist will help you not only find pediatric dentists near you, but also help you choose a professional who is best for your child. We'll take you through the best ways to find a pediatric dentist, what you should look for in a professional, and what questions you should ask to make sure the pediatric dentist is a good fit for your child.
Locating a Las Vegas Pediatric Dentist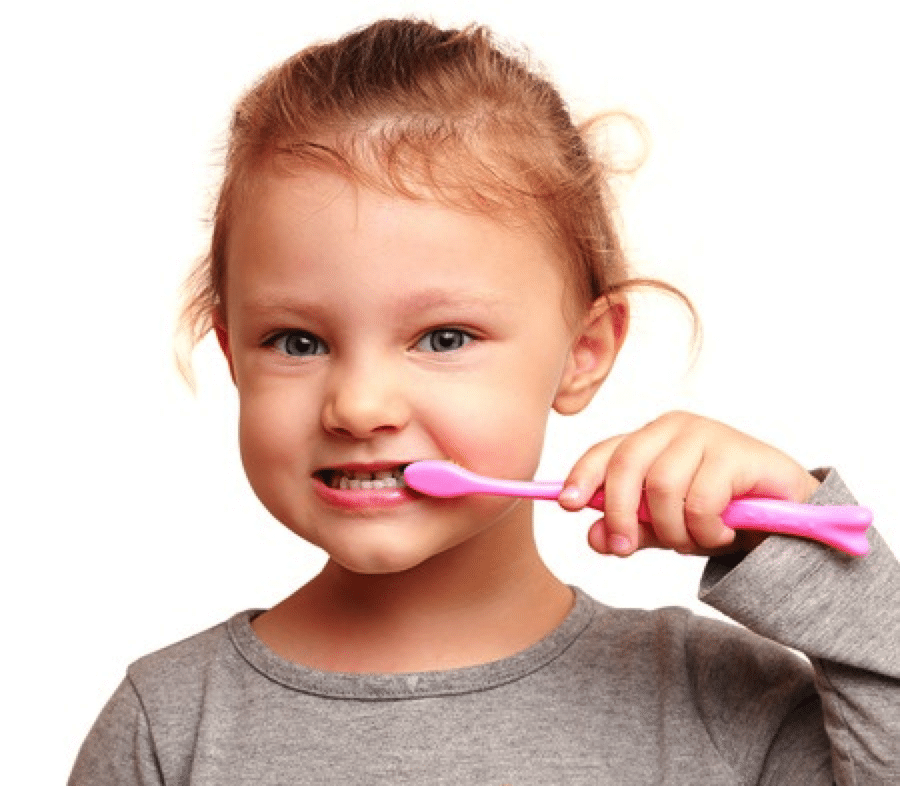 Finding the right dentist isn't as easy as just opening the phone book. You need to find a dentist that is well-educated and respected. This is even more important for younger child, since they are still unfamiliar with the dentist and could be scared. A pediatric dentist specializes in working with children, and will help them to feel calm and safe.
There are many ways to find the right professional. Consider the following to help you locate your next pediatric dentist:
Ask family and friends for recommendations
Get a referral from your pediatrician
Get a referral from your adult dentist
Use the

American Academy of Pediatric Dentistry (AAPD) search tool

for the Las Vegas area
Check local magazines and review sites like Google reviews or healthgrades.com
Use online search tools provided by many dental insurance providers
All of these methods can help you locate a pediatric dentist. Once you locate the pediatric dentists in your area, it's important to find the right fit for your child. Asking friends, relatives, other professionals and looking at online reviews can give you some great information about each pediatric dentist, but the best way to get a good picture of the office and the dentist is to visit and ask questions.
Now, let's look at how you can narrow the list down to the right one for you.
What Type of Care do They Provide?
The first and most important items on the pediatric dentist checklist have to do with what type of care the dentist provides. Since your child will see the pediatric dentist from the first tooth through adolescence, it's important to understand the type of care the pediatric dentist can provide.
Your pediatric dentist should have experience with any dental problem your child may encounter, and they should help children avoid problems that could develop over a longer time period. Pediatric dentists should also help children's teeth come in straight, and monitor the development of their teeth, starting with their primary (baby) teeth. You may also want to ask about any particular difficulties your child has or may encounter, such as any dental issues that you, your partner or your older children had.
The type of care you should expect includes:
Basic oral exams and cavity risk assessments
Experience with infant dental habits such as teeth grinding, pacifier use and thumb or finger sucking
Preventative dental care, such as fluoride treatments, cleaning and sealants
Cavity and other tooth defect repair
Tooth development assessment
Management of gingivitis and other gum diseases
Care for fractured or displaced teeth
Assessment for teeth straightening and improper bite
All of these aspects of pediatric dentistry are very important. Make sure to ask the right questions when you screen a potential dentist to ensure they will provide everything you need.
What is Their Experience?
The type of care a pediatric dentist provides is extremely important, but the type of experience they have may be equally important item on the pediatric dentist checklist. Your child's pediatric dentist will set the stage for the rest of their regular dental check-ups in the future, so it's helpful to ask questions and find out about the dentist's experience with children.
You will want to ask the pediatric dentist about their training with babies, kids and teens. It will be more difficult for your child to switch to another dentist as they get older, so it's best if their first dentist has experience with all age groups. If your child has special needs, make sure to ask if they've been trained in this specialty or have experience in the area.
You might ask these questions about the pediatric dentist's experience
What age group do you usually work with?
How long have you worked with children?
What can you do to make my child less nervous?
Do you have any tips or tricks to help get children to brush and floss?
What sort of dental problems do you usually see in children and how do you treat them?
What does a child's first dental check-up usually look like?
What are Their Education and Qualifications?
The education and qualifications of the pediatric dentist are an important item on the pediatric checklist that can strongly indicate the quality of care your child will receive. This can also show whether or not the pediatric dentist is aware of the latest developments in dental science, so you child receives the most up-to-date care.
As a parent, you should take the time to educate yourself. Become a pediatric dentist expert. Understanding the qualifications of the staff and what to expect upon each visit will give you peace of mind. If your child needs something other than a routine cleaning, it's best to know what the procedure is and what it's for. Your pediatric dentist should be able to explain this in more detail, and they may have pamphlets available for further reading.
Add these items to your pediatric checklist to make sure your child's dentist has the right credentials.
Look for a brief biography or About Me section online that shows where the pediatric dentist and their staff received their education and degrees
Check the American Dental Association to make sure their credentials are current
Look for news items or further reading on the most current dental care developments
Check how long they have been seeing patients, and how long the practice has operated
What is the Atmosphere of the Office?
The atmosphere of the office will help your child feel safe and comfortable. With the right atmosphere, as well as experienced professionals, your child will feel excited about going to the dentist instead of scared.
The atmosphere of the office should be kid-friendly, including the decor, furniture, reading materials, and features of the exam rooms themselves. Remember, though you may not think twice about neutral decor, this can seem unapproachable and scary to a child. The exam rooms should be equipped with dental instruments made for the mouths of children. The office staff should be friendly and have experience working with children.
These items are last but certainly not least on the pediatric dentist checklist, and will play a pivotal role in how your child feels about the dentist as they get older.
The office is decorated in a child-friendly way, with bright colors and cartoon characters
The waiting room has books and games for children of all ages
Exam rooms have distractions for children, such as TV screens or pictures
Exam rooms have dental instruments made for children
Informational materials on dental health are made for parents and children of all ages
Office staff are friendly and patient
Make sure you research your options and find the best fit for you and your child. Whichever dentist you choose, BDG can help. Call us if you have any questions or if you'd like to schedule a first appointment for a pediatric dentist in North Las Vegas or anywhere in the Las Vegas valley.
Image copyright: nastia / 123RF Stock Photo