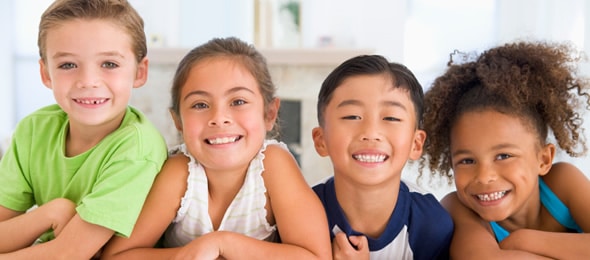 Everybody wants to see their friends and loved ones smile, and it's never too early to start thinking about routine dentist visits. Our Las Vegas pediatric dentists are experienced in the needs of children's teeth and can offer helpful advice to maintaining a healthy mouth for a lifetime.

Need Pediatric Dentistry in Summerlin?
Summerlin Pediatric Dentistry, part of BDG, provides convenient, gentle, and friendly dentistry at 12 state-of-the-art locations! We proudly offer genera
l dentistry and specialty services through our numerous expert, accredited dentists. The breadth of our practice allows us to offer our patients comprehensive care.
Here at BDG, we offer top-notch Summerlin pediatric dentistry. If you're in Las Vegas and in need of quality dentistry for your children, contact us online or give us a call at 702.888.8888. We are your dependable Las Vegas dentists, ready to handle any tooth problems imaginable.
Recommended Teeth Cleaning Routine for Kids
"Brush" your baby's gums with a wet cloth daily
For children with teeth, brush twice a day with a fluoride-based toothpaste – preferably after breakfast and before bedtime
Children are generally not able to brush effectively until they are 7 to 9 years old, which means you need to help
Until the child is older, it is the caregiver's job to divvy out the toothpaste – keep it to a pea-sized dollop
Comments
comments